First Aid Training Bangkok Thailand CPR AED
Thailand's #1 certifying CPR First Aid Training Company (Thai & English)
Thailand's FIRST fulltime International CPR & First Aid Training Company Since 2009
Scott and the team are brilliant, this is the second time we have worked with them and they are outstanding. Highly recommend.
Thomas Banyard - Headmaster: King's College International School Bangkok
Courses
All of our courses follow the latest international standards & protocols as established by members of the International Liaison Committee on Resuscitation (ILCOR), members include the European Resuscitation Council & American Heart Association.
In today's challenging workplace environments, occupational health and safety regulations in most developed countries require their staff to be proficient and updated in CPR and First Aid training guidelines.
Emergency First Response®(EFR); Primary (CPR) & Secondary (First Aid) Care, AED, and Care for Children courses, result in a two year internationally recognized certification. Students who complete their CPR First Aid Training Bangkok Thailand course receive an official certification card from the EFR Asia Pacific Headquarters.
The lessons cover life saving skills such as cardiopulmonary resuscitation (CPR) and how to use an automated external defibrillator (AED). Treatment for serious bleeding, shock, spinal cord injuries and conscious / unconscious choking.
We conduct Emergency First Response CPR First Aid Training in Bangkok and our training centers located in Pattaya, Phuket, Chiang Mai and other selected regions in Thailand. We also specialize in delivering flexible 'on-site' training for maximum convenience and realism at your home, office or workplace. All our courses include the free student study materials and the two-year international certification.
Participants do not need to have previous experience in first aid as your study materials and training aids will be provided for you during the course. The most popular basic certifications are completed in one day at the regular training venues located in Bangkok, Pattaya, or Phuket.
Learn CPR Life-Saving skills in Bangkok, Pattaya, Phuket, Chiang Mai and other Locations
Who Needs First Aid Training?
Parents, Nannies, Caregivers
Teachers, Teenagers,
Tour Guides, Hotel Staff
Restaurant Staff, Factory Workers
Government Employees
Offshore Rig Workforce
Yoga Instructors, Personal Trainers
Swim Coaches, Scuba Divers
CPR First Aid Training Bangkok Thailand
Medical emergencies happen. Often, the first person to arrive is a family member, a coworker, or a friend - someone like you! The good news, when people have CPR First Aid Training they can greatly influence the outcome when someone needs emergency care. The question is, would you know what to do?
Join one of our CPR AED courses and see why after nearly 10 years we are the #1 CPR First Aid Training Bangkok Thailand Company in S.E. Asia. You'll develop life-saving skills according to the guidelines and protocols as established The International Liaison Committee on Resuscitation (ILCOR), members include the American Heart Association and the European Resuscitation Council.
Our native speaking English and Thai Instructors make our courses fun & rewarding! To learn more about our CPR AED Emergency First Response® courses and Get the right certification you need, click HERE: CPR COURSE FINDER
Our Emergency First Response two year internationally recognized Certifications prepare you to help others with life-threatening injuries or illnesses. With your new skills, you'll respond with confidence in the first critical moments of an emergency at work, home, school, or a family holiday. Come join Us for a fun and relaxed day of training.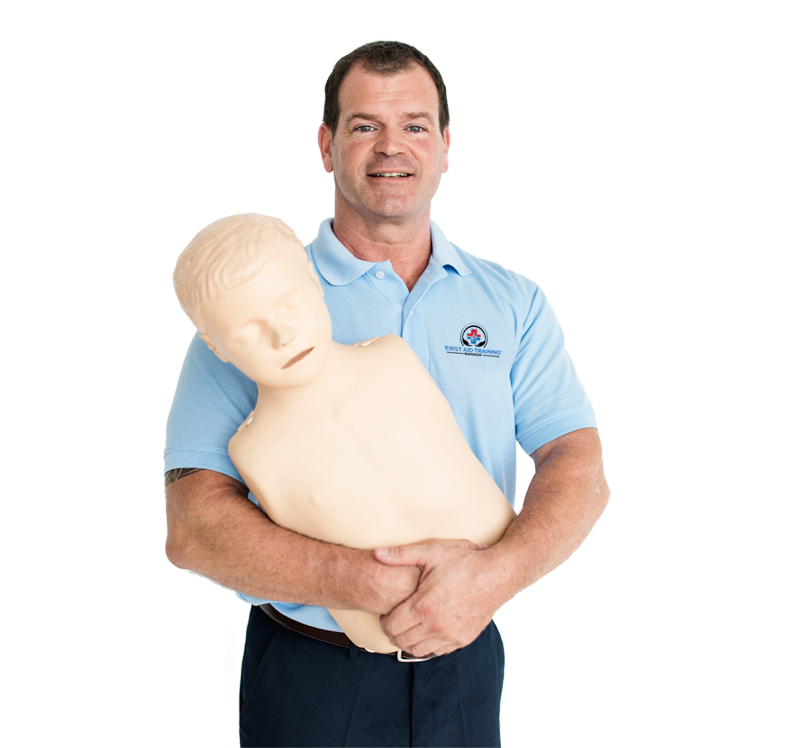 An official "Sanctioned Emergency First Response Center"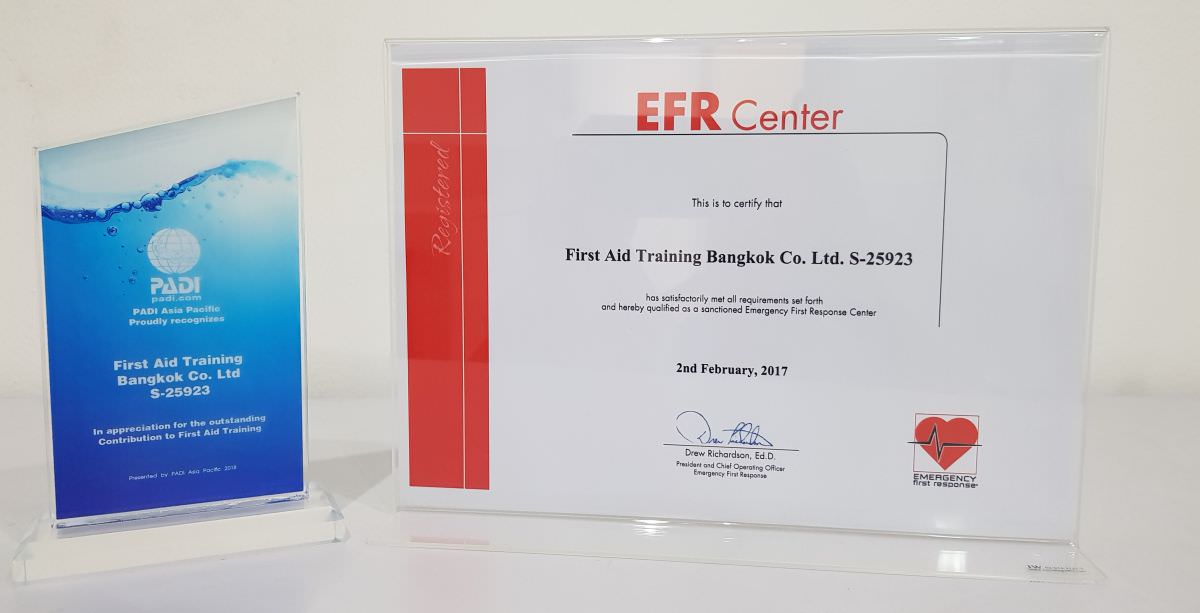 Clients
Planning to get certified? You're in good company, many of the world's leaders have chosen us, and so can you!