Individual - CPR First Aid Training AED
Care For Children First Aid Training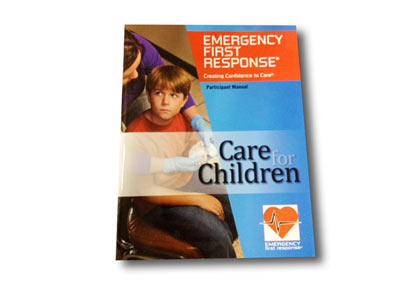 6,000฿
(*Incl. VAT) 4,900฿
---
Learn how to recognise child and baby medical emergencies and activate Thailand EMS
Typical signs and symptoms of respiratory arrest, poisoning, drowning, and choking
How to perform a primary assessment using the AB-CABS memory word
Treat serious bleeding wounds, head injury, shock, poisoning, and spinal injuries
Children and toddler injury and illness assessment, immobilisation techniques, and bandaging
Securely Paid Via:

Course Syllabus
We especially welcome parents and school teachers to enroll in the Emergency First Response® Care for Children course. Our Thai and English EFR® trainers regularly conduct child and infant CPR first aid classes in Bangkok, Pattaya, and Phuket. The theory lessons and skill objectives are performance-based, which means there is no minimum age limit and if the student can understand, physically perform the required skills, and pass the final exam. Once a student has passed the final exam, they with receive a Personal Identification Card and a "Certificate of Completion".
Patient Care Standards
The Emergency First Response Care for Children course follows the emergency considerations and protocols as developed by the Pediatric Group of the International Liaison Committee on Resuscitation (ILCOR). Current members include the American Heart Association, the Australian Resuscitation Council, and the Resuscitation Council of Asia, and many others.
Care for Children Course Goals
The EFR Care for Children course is an innovative CPR, AED and First Aid training course that teaches participants how to provide emergency care for injured or ill children (ages one to puberty) and infants less than one year old.

Participants learn about the types of medical emergency that kids face, and how that differs with adult conditions. The curriculum also includes the importance of attending to basic emergency situations with children, the intensified emotional aspects, secondary care for children, and preventing common injuries and illness that kids and toddlers are prone to.
CPR & AED Certification Training
1. Theory Lesson (30%)
Care for Children teaches you the steps and techniques for handling life-threatening emergencies. You will also learn how to prioritize emergency procedures using the AB-CABS memory word and monitor a child's Cycle of Care. This important information and guidelines on critical care emergency is based on the same priorities used by medical professionals.
2. Practical Lessons (70%)
Care for Children skill development sessions and role-play emergencies delivered by your EFR Instructor may include some or all the following critical care techniques for children and infants depending on the level of certification you require*;
Primary Care Scene Assessment & Barrier Use
Primary Assessment & Recovery Position Airway Management
Child CPR - Chest Compressions combined with Rescue Breaths
Automated External Defibrillator (AED) Use with Children (optional*)
Infant CPR
Serious Bleeding Wound Treatments
Shock Management
Spinal Injury Management
Conscious Choking Child
Conscious Choking Infant
Injury Assessment
Bandaging
Illness Assessment
3. Certifying Examination
Passing the EFR® Care for Children course multiple choice exam completes the two year international certification.
You may also be interested in
Inquire about this Course