Lifeguard Training
Lifeguard Training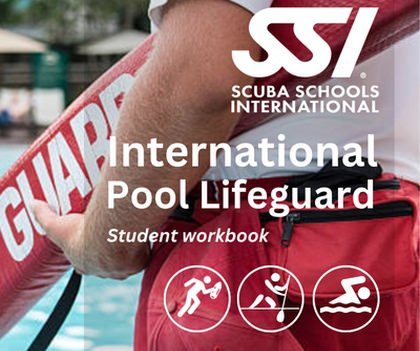 ---
International Certification
Prerequisite - Internationally recognized CPR & First Aid Training AED certification. (EFR certification preferred). We offer this certification.
Pool Lifeguard
Inland Open Water Lifeguard
Ocean Lifeguard
Securely Paid Via:

Please Note: International Certification
First Aid Training Bangkok Offers Lifeguard Certification Training and Water Safety Training.
Our International SSI Lifeguard training course teaches participants how to prevent accidents in and out of the water and to save lives, the two main responsibilities Lifeguards have while on duty, or off duty.

Why an International Lifeguard Certification?
LEGAL PROTECTION: For Schools, Hotel Resorts, Water Parks, Beaches, International Certifications are the only way to ensure professional-level Lifeguard training, that provides the legal protection needed in the unfortunate event of a water accident. A "short" or "hybrid certification" simply does not provide this protection.
REQUIRED STANDARDS: International Lifeguard programs are developed using the latest rescue skills and quality controls to ensure a strict standard of training is followed, with student records, a final exam, and skills evaluations that must be completed and passed.
INTERNATIONALLY REGISTERED: Graduates of the SSI Lifeguard certification programs are registered with the SSI international registry issued an individual certification number directly from SSI where you can verify your certification with any SSI Center, Worldwide.

Who should attend our 2-year internationally recognized Lifeguard training?
Anyone that is frequently around pools, beaches, or waterparks.
Teachers
Hotel & Resort staff
Students
Yacht Crews
Condominium staff
Anyone that is frequently around water especially where children are present.

What are you going to learn during your 2-3 day Lifeguard course?:
Participants will learn the latest professional international water rescue and life saving skills ensuring you are a truly competent Lifeguard, and Rescue Ready.
Academics: Digitally Learning. The SSI Participant Manual is a fully-digital manual providing instant access 247365.
Introduction: What are the two main responsibilities of a Lifeguard.
Section 1: Water Safety
Lesson 1.1: Duties of the Water Safety Team
Lesson 1.2: Emergency Action Plans
Section 2: Swim Behavior and Recognizing Problems
Lesson 2.1: Observing Behaviors
Lesson 2.2: Distress and Drowning
Lesson 2.3: Waterpark Supervision
Section 3: Observing and Assisting Swimmers
Lesson 3.1: Scanning Techniques
Lesson 3.2: Performing Assists
Section 4: Emergency Response
Lesson 4.1: Communicating During Rescues
Lesson 4.2: Entry and Approach
Lesson 4.3: Surface Rescues
Lesson 4.4: Shallow Water Rescues
Lesson 4.5: Deep Water Rescues
Lesson 4.6: In-Water Rescue Breaths
Lesson 4.7: Exiting the Water
Lesson 4.8: Head and Spinal Injuries
Final exam and skills proficiency assessment
Prerequisites: Lifeguard Candidate
Current internationally recognized CPR First Aid AED certification
Surface swim 400m without stopping.
50m Rescue Approach *Breast or crawl stroke in under 60 seconds to a simulated victim while maintaining eye contact.
Able to swim underwater for 15m *without swim aids, such as fins.

Instruction: Who are your instructor(s)?
First Aid Training Bangkok's SSI Lifeguard Instructor(s) are the only Instructors that are also experienced SCUBA Rescue Diver Instructors with in water rescues and resuscitations, and more than 2,321 dives. Trained in the USA, Maldives, and Thailand.
Is your Instructor fit? Be sure to check.
Water fitness is one of the most important skills a Lifeguard Instructor must constantly maintain in order to provide professional level training to their students.

Academics
Academic Sessions (Minimum)
Pool Sessions (Minimum)
Course Duration

Like Life, there are NO shortcuts to Success, and the same is true for Life-Saving training. So-called, "short" or "hybrid" courses simply cannot provide the adequate time needed to master Life-Saving skills as a professional Lifeguard.
These "short" courses do have a place for training non-professionals who may be assisting around water activities and need to have a basic knowledge of "Water Safety". But, they are not a substitute for real life rescue preparation and training.
With Thailand's expanding population, and many cultures that are not used to being in or around the water, are unfamiliar with the potential dangers. This is leading to an increase in accidental drowning.
Being RESCUE READY, is only what an international certifying organization can provide. Quality Lifeguard Training


You may also be interested in
Inquire about this Course