Safety Courses
Stop the Bleed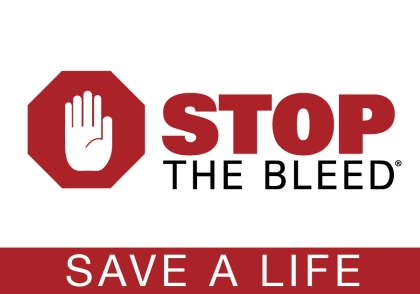 ---
Level
Beginner
Intermediate
Advanced
You will train in 3 quick actions to Save a Life
Direct Pressure
Wound Packing
Tourniquet Application
Securely Paid Via:

ESSENTIAL 'STOP THE BLEED®' COURSE IN BANGKOK
Serious bleeding is the #1 leading preventable cause of accident deaths.(35% of pre-hospital deaths are due to blood loss) *American College of Surgeons Committe on Trauma
Did you know that when Someone is severely bleeding (Massive bleeding), they can bleed to death in as little as 5 minutes?
The average response time for an ambulance in developed countries is 7 to 12 minutes, and that's a problem when it comes to Someone that suffering from Serious bleeding!
These accidents can happen anywhere; at home, work, school, a car or a motorbike accident, because many of these injuries involve bleeding and a lot of it. And it can be scary because it can be deadly.
The good news is YOU can BE the DIFFERENCE in saving a Life with STOP THE BLEED®
What is STOP THE BLEED®
The STOP THE BLEED® initiative began as Nation Campaign in the U.S. to promote awareness of how regular everyday people can make the difference in saving lives when an accident results in a serious bleeding (life threatening) injury.
STOP THE BLEED® has gone GLOBAL!
Joining more than 2.6 MILLION People AROUND THE WORLD who learned to Save a Life with STOP THE BLEED® where you will train in 3 quick actions to Save a Life;
Direct Pressure
Wound Packing
Tourniquet Application
You will BE PREPARED to take action with the confidence going from being a bystander unsure of what to do, to an Immediate Responder learning how to identify serious bleeding and having the confidence to take action applying your Bleeding Control skills SAVING A LIFE!
That Life you save could be a Child, Parent, Partner, Friend, Neighbor, maybe EVEN your own Life!



Our Story
The evolution of the STOP THE BLEED® program began in 2012 by a committee of trauma experts that evaluated a tragic event that resulted in a massive loss of Life, due to serious bleeding.
Life Saving skills were developed along with a training program to teach these skills. These Life Saving recommendations became known as the Hartford Consensus.
Shortly following, the STOP THE BLEED® program was developed as a collaborative effort led by the American College of Surgeons Committee on Trauma (ACS COT) to bring knowledge to the Public on Bleeding Control.
With ACS COT and the Emergency Medical Services (EMS) subcommittee collaborative efforts, this provided the ideal environment for the STOP THE BLEED® program to grow globally into the success that it is today, will more that 2.6 MILLION Trained Immediate Responders!
Our GOAL is 200 MILLION trained Immediate Responders!
CONTACT US NOW to join one of our STOP THE BLEED® courses, or organize a group and training together!
WHO WE ARE



You may also be interested in
Inquire about this Course