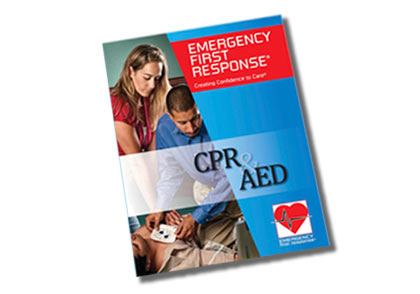 CPR and AED Certification Training
( No First Aid Component )
Level: Beginner (3.5 Training Hours) -
3,999฿

2,900฿

(Incl. Vat)

Who should take this course - Personal Trainers
Course Syllabus
Any one of any age may enroll in the Emergency First Response® CPR & AED training course. The theory lessons and skill objectives are performance-based, which means there is no minimum age limit and if the student can understand, physically perform the required skills, and pass the final exam. Once a student has passed the final exam, they with receive a Personal Identification Card and a "Certificate of Completion". This dynamic course philosophy means that all students receive the CPR & AED course completion card immediately after they have met the training objectives. Certificates are internationally recognized and valid for 24 months from the date of training. We usually conduct CPR AED classes in Bangkok, Pattaya, and Phuket every month. cert CPR and certifications are internationally recognized and valid for two years
---
The Emergency First Response CPR & AED training course follows the emergency considerations and protocols as developed by the members of the International Liaison Committee on Resuscitation (ILCOR). Current members include the American Heart Association (AHA), the Australian Resuscitation Council, and the Resuscitation Council of Asia, and many others.
---
You should not expect to control all the variables in a real emergency. But knowing how to provide adequate care and react appropriately often tips the balance in favour of full recovery instead of a long-term disability, or life versus death. The person you save by performing CPR or using an AED defibrillator could be a loved-one, a close friend, or a coworker.

Learn how to respond to victims of a heart attack or sudden cardiac arrest, unresponsiveness, difficulty breathing, and choking. Prompt and early defibrillation of a patient's abnormal heart rhythm is vital - even seconds count. An AED is a computerized and portable machine that automatically analyses the cause of the cardiac arrest and if appropriate reliably delivers a shock to the patient in sudden cardiac arrest (SCA).
---
CPR & AED Certification Training
---
CPR & AED training course teaches you the steps and techniques for handling life-threatening emergencies. You will learn how to prioritize emergency procedures using the AB-CABS memory word and monitor a patient's Cycle of Care. This important information and guidelines on critical care emergency is based on the same priorities used by medical professionals.
---
2. Practical Lessons (60%)
The skill development and mock emergency scenario sessions are delivered by your Emergency First Response Instructor based on real life incidents and may include the following techniques depending on the level of certification you require;
Scene Assessment & Barrier Use
Primary Assessment and Recovery Position
Adult CPR - Chest Compressions
Adult CPR - Chest Compressions combined with Rescue Breaths
Adult CPR and Public Access Defibrillator Use (AED)
Child Cardiopulmonary Resuscitation and AED Use
Infant Cardiopulmonary Resuscitation (CPR)
Adult and Child Choking Techniques
Infant Airway Obstruction and Choking Procedures
---
3. Certifying Examination
Your EFR® CPR & AED Certification Training ends with a short multiple choice exam to complete the two year certification.
---