King's College International School Bangkok
Scott and the team are brilliant, this is the second time we have worked with them and they are outstanding. Highly recommend.
Thomas Banyard - Headmaster: King's College International School Bangkok
Congratulations to King's College International School Bangkok Educators for becoming RESCUE READY!
King's College opened its doors in 2020 and completed its first training session with us in 2019.
The staff completed their two-year internationally recognized Emergency First Response (EFR): CPR & First Aid Training with AED at their Bangkok campus.
Ready for a medical emergency, the staff mastered the keys to providing emergency care until emergency medical services (EMS) arrive on the scene.
Starting with the first, and most important skill when giving care;
---
Assess the Scene: Is it even safe to give care? So often this skill is overlooked, or just not emphasized during First Aid training at any level. But, it is the most critical skill, staying SAFE cannot be over-emphasized.
Primary Assessment: The first check of an injured or ill person, for a life-threatening condition.
Cardiopulmonary Resuscitation (CPR): Cardio - Heart. Pulmonary - Lungs, to do with breathing, and Resuscitation - Revive, or restore Life.
Serious Bleeding: This is actually the leading cause of preventable accidental deaths globally, accounting for 35 - 40% of pre-hospital accidental death, due to blood loss.
AED: Automated External Defibrillator, Defib, "Shockey thing".
---
So many people have heard about an AED, Automated External Defibrillator, but few have any idea what it does, how it works, what it helps with, and just how important it is when performing CPR.
Not only did King's College Educators learn about the importance of using an AED, but they learned where their FIVE AEDs are on campus. The Educators learned the difference between use with students, whether a smaller elementary school student or a High School student.
Being based upon the rich tradition of King's College, Wimbledon, established in 1829, King's College Bangkok ensures each student has a "Great Heart" to take them further.
Opening its doors only two short years ago King's College has surpassed expectations enrolling more than 1,100 students for the new academic year, developed with a goal of 1,500 students.
A very grateful thank you to Headmaster Thomas Banyard, for inviting us back to provide Life-saving CPR & First Aid Training, the #1 Provider in Bangkok and throughout Thailand.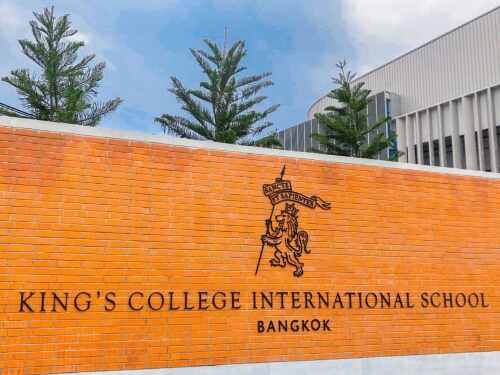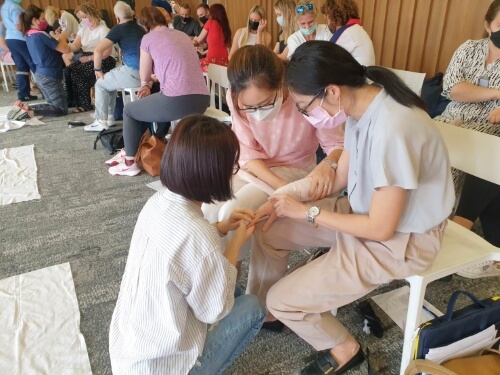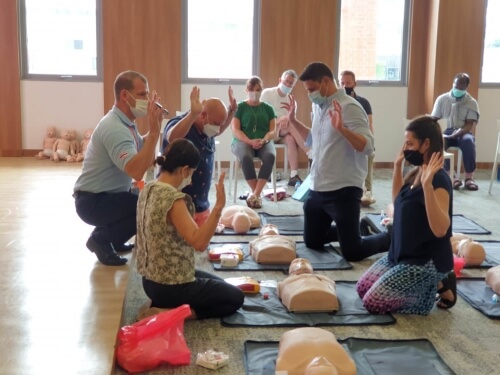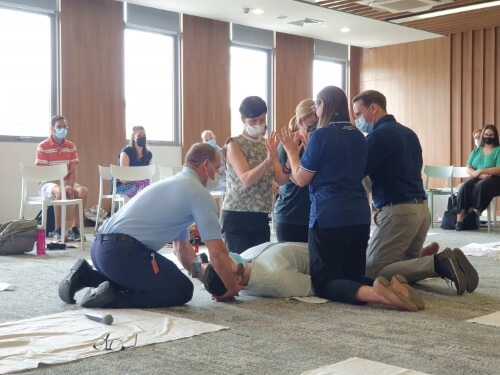 Don't miss out on your chance to get certified too!