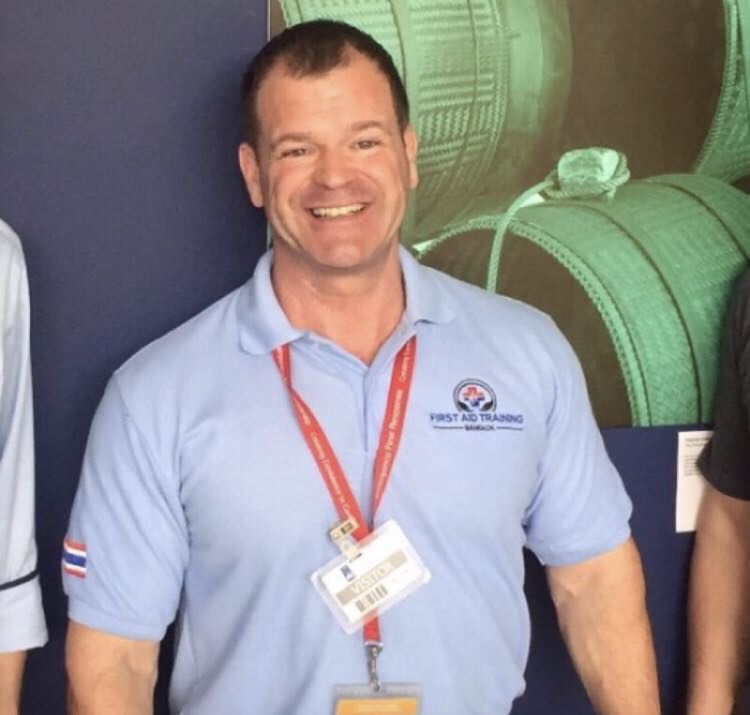 Being selected as a STOP THE BLEED Ambassador for Thailand for the second year in a row is such an honor and opportunity to give back more to my community!
I first became a STOP THE BLEED Instructor in 2019, the same year I became an NAEMT Tactical Combat Casualty Care (TCCC) Instructor.
Already an Emergency First Response Instructor (EFR: CPR & First Aid) training since 2011, and then becoming #1 Emergency First Response Instructor Worldwide since 2017. I knew I needed to do MORE. This wasn't enough when it came to helping others.
Having served my country in the military and law enforcement, I wanted to give back MORE to helping and,
"Empowering People To Save Lives"!
After we recently suffered a tragic national active shooter situation in Korat losing so many innocent people, it was time to step up and do more!
Being able to talk to and share ideas with other STOP THE BLEED Ambassadors around the World on the same MISSION, is an incredible opportunity!
We are now working with private enterprises to help sponsor and grow awareness of how important it is for the Public to understand and become trained in Bleeding Control.
To understand that Serious Bleeding is the Leading preventable cause of accident death Worldwide, and THEY can BE the DIFFERENCE.
Taking a little bit of time to join our STOP THE BLEED courses, they can give someone back a Lifetime!